Urologists in New Braunfels
Now Open!
Urology patients in New Braunfels now have a new option. Come experience the world-class treatment and compassionate care at Urology San Antonio's New Braunfels office.
Native Texan Brother & Sister Urologists Now Serving New Braunfels
Drs. Kasey & Patrick Cockerill grew up in South-Central Texas and returned to Texas to serve their community.
Both are graduates of the University of Texas at Austin, attended medical school in Houston, and completed urology residencies at the Mayo Clinic.
We offer advanced treatment for incontinence and prostate cancer, including therapeutics, targeted therapies, genetic testing, and clinical trials.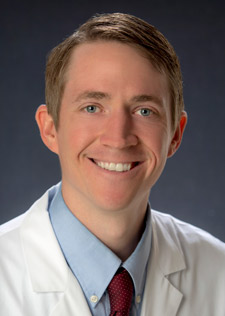 Frequently Asked Questions
What are your hours of operation?
Our business hours are Wednesday – Friday, 8 am – 5 pm;
Are you associated with Comal Urology Tri-County Urology in New Braunfels?
Urology San Antonio is not associated with Tri-County Urology or Comal Urology. Our New Braunfels location is open 5 days a week to serve you and your urology needs.
598 North Union, Suite 320
New Braunfels, TX 78130
830-246-2115
"After years of Urology issues, I finally feel I've found the right place, and doctor to care for me.  Dr. Patrick Cockerill has given me options that may change my life.  I feel safe in knowing he's helping me make the correct call."
"The staff is friendly and professional. Dr. Cockerill takes the time to talk with me and explain my options."
"After years of Urology issues, I finally feel I've found the right place, and doctor to care for me.  Dr. Patrick Cockerill has given me options that may change my life.  I feel safe in knowing he's helping me make the correct call."

"The staff is friendly and professional. Dr. Cockerill takes the time to talk with me and explain my options."