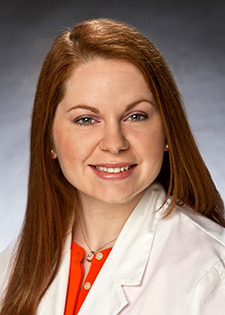 Heather N. Bridgeford, MSN, RN, FNP-C
Certified Family Nurse Practitioner
Speaks: English
✅ Telehealth Available!
Heather Bridgeford is a Certified Family Nurse Practitioner and treats men's and women's general urologic health concerns at Urology San Antonio's Medical Center location.
Heather works closely with Drs. Graham and Terry to provide nonsurgical treatment for women's pelvic health concerns, including Overactive Bladder and recurrent UTIs (Urinary Tract Infections).
7909 Fredericksburg Rd.
Suite 210
San Antonio, TX 78229

DH
"I see Heather once per week for on-going treatment. She is a very sensitive and compassionate person. Her professionalism is outstanding. The staff is very accommodating with scheduling my appointments. Thank you Urology San Antonio."

BC
"I have been a patient at Urology for some time. Now I visit once a month for a special procedure performed by Heather. She is awesome; the practice is wonderful. New location is beautiful, sign-in is easy through the electronic at the entry and the welcoming staff are professional as well."

SR
"Heather is very courteous and very helpful in explaining my condition. Wonderful personality."